december 31, 2000
Bern-Grauholz for Grandprix3
Home of the Addie Walti Racing Team
Fictional circuit for Grandprix 3
Fictitious circuit for Grandprix 3 in the tradition of notorious ultra-fast tracks in bernese forests, without newfangled security gadgets like gravel fields or tyre walls, but with indoor pits (it rains pretty often lately!) and a quarry section.
The idea for the pit lane design is based on the "Parking Track" of Bob Pearson.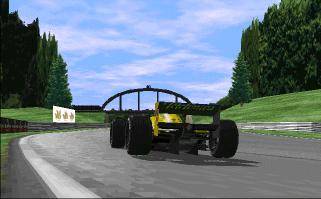 ---
download
click to download hardware-version here: gr01_hw.zip (about 370k)
click to download software-version here: gr01_sw.zip (about 540k)
note
if somebody likes to host it on his/her page
i'd suggest to just insert a link to http://www.grandprix3.ch/
as i won't announce eventual updates of the track individualy.
(and of course i never mind a little notification, if you do so :)



---
installation
1 a

for software version create a custom dir called:

BE3JAM\GR01

in your GP3JAMS\ directory and copy the jam-files from gr01_sw.zip into it.

1 b

for hardware version create a custom dir called:

BE3JAM\GR01

in your GP3JAMSH\ directory
(please note the H at the end of the hardware jams-dir) and copy the jam-files from gr01_hw.zip into it

2

then copy the trackfile f1ct16.dat to the CIRCUITS directory.
if you'd prefer the track in another slot simply rename it.

beware: you may want to save or rename your original f1ct16.dat before.
trouble shooting
- if you get grey areas where the fences should be, you missed the correct jams-directory name
- if gp3 crashes to desktop when loading the track you maybe mixed up the hardware- and software jams
- if it still crashes to desktop, you may want to try another slot (default slot: f1ct16.dat)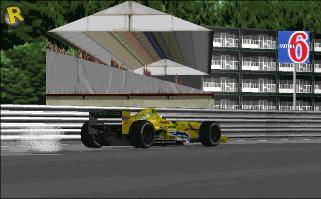 ---
known bugs
-in the back part of the track sometimes some textures of some cc-cars become invisible for a moment. you can watch this e.g. in the tv-cams right after "swervins step" (see gp2-map for reference) or in the quarry section.
any ideas about the nature of the problem is very welcome !
-raindrops in the pits despite the roof ! gp3 seems to be not designed for handling indoor pits :)
---
thanks to
- Geoff Crammond and team for the incredible Grandprix X - serie
(please give us back the spare-teams!)
- Paul Hoad for the trackeditor
- Mal Ross for the jameditor
- garrenT for gp3jam
- Steven Young for GP3Edit
- Rene Smit for gpXpatch and great research
- Phil "wøødy" Woodward for great research
- John Verheijen for the help with the command-library
- the trackediting-community for their research, tracks and tools
- Jan Frischkorn for the cars (see http://f1design.de/)
- Simon Weber, Phil "wøødy" Woodward and Marc Aarts for testdriving and
discussion during development

- Thank you to the beta-testers (alphabetical order)
Azzuro, Dennis Grebe, Ville Järvinen, Dietmar Meul, Marek Michalak, Bob Pearson,
Ruben Vermeersch, Bert Weißbach, Barny Whitwham, David Wortley
and Simon Weber for the final tests !

- And last but not least Evita for being there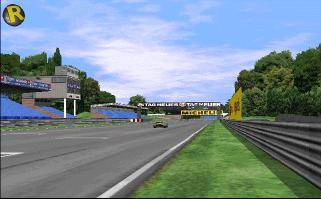 (my Minardi on these screenshots is from the 2000 carset of Jan Frischkorn)
... last time we had Selma (&kids), this time we have Salma :)